We are a creative independent publisher striving to offer our readers something a little bit different. We love to read books that are imaginative, sometimes offbeat, always original, and we're committed to working with the writers and designers who inspire us and thus, hopefully, our readers.
Contraband – Saraband's crime imprint – is home to an eclectic selection of quality crime fiction, mystery and noir, including Graeme Macrae Burnet's His Bloody Project, shortlisted for the Man Booker prize 2016.
Saraband publishes literary fiction by award-winning authors such Catherine Czerkawska and Ian Stephen, as well as narrative non-fiction, particularly in nature, sustainability, history, arts and memoir. Jim Crumley's nature writing, Karen Lloyd's The Gathering Tide (winner of a 2016 Lakeland Award), Chitra Ramaswamy's debut, Expecting, and others have attracted widespread critical acclaim.
Publications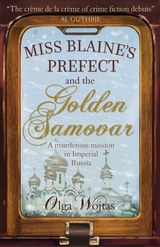 Fifty-something Shona is a proud former pupil of the Marcia Blaine School for Girls, but has a deep loathing for The Prime of Miss Jean Brodie, which she thinks gives her alma mater a bad name. Impeccably educated and an accomplished martial artist, linguist and musician, Shona is thrilled when selected by Marcia Blaine herself to perform a special mission in Imperial Russia. But as the body count rises, will Shona discover in time just who the real villain is?
There does not appear to be anything remarkable about the fatal car crash on the A35. But one question dogs Inspector Georges Gorski: where has the victim, an outwardly austere lawyer, been on the night of his death? The troubled Gorski finds himself drawn into a mystery that takes him behind the respectable veneer of a sleepy French backwater.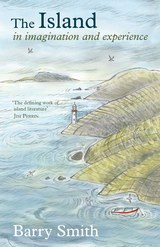 Revealing the most fascinating stories of Earth's half a million islands, this book considers the unique geography, politics and economics of islands and their cultures. It traces their singular place in literature, religion and philosophy, and disentangles the myths and the facts to reveal why islands exert an insistent grip on the imagination.
In 1950s London, a literary agent finds fame when he secretly steals a young woman's brilliant novel manuscript and publishes it under his own name, Lewis Carson. Two days after their meeting, the woman is found strangled: did Lewis purloin the manuscript as an act of callous opportunism, or as the spoils of a calculated murder?
In 2020, Britain is at breaking point, society on the edge. The country is a bomb waiting to explode... and then it does. This provocative literary thriller cleverly lays bare the true state of our nation with an all-too-plausible 'what if?' scenario. Told from the wildly differing perspectives of a myriad of voices, it is a parable for our times.
Meet Jen, who works in a bookshop until she accidentally kills her crap boyfriend. Now that Ed's dead, she has to decide what to do with his body, his drugs and a big pile of cash. And, more pressingly, how to escape the hitman who's been sent to recover Ed's stash. A modern noir that proves the female of the species really is more deadly than the male.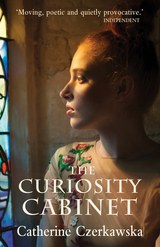 A novel sure to appeal to fans of Outlander. A modern love story in the Scottish islands runs parallel with the darker 18th-century tale of Henrietta Dalrymple, kidnapped by the formidable Manus McNeill and held against her will.
A missing teenage girl should be an easy job for Dominic Queste – after all, finding lost souls is what he does best. But wouldn't it be better sometimes if lost souls just stayed that way? Modern noir at its finest.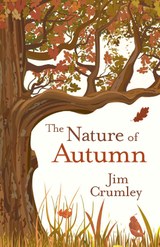 An intimate – and deeply personal – portrait of a moody and majestic British autumn. Longlisted for the Wainwright Prize.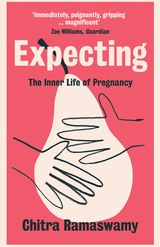 Expecting takes the reader on a physical, emotional, philosophical and artistic odyssey through pregnancy. A memoir exploring each of the nine months of Chitra's pregnancy, Expecting is a book of intimate, strange, wild and lyrical essays that pay tribute to this most extraordinary and ordinary of experiences.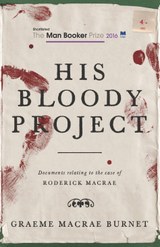 Shortlisted for the Man Booker Prize, 2016. A brutal triple murder in a remote crofting community in 1869 leads to the arrest of 17-year-old Roderick Macrae. There's no question that Macrae landed the savage blows, but what drove him to commit such merciless acts of violence? A mesmerising literary thriller.

Contact Info
Saraband
Digital World Centre
1 Lowry Plaza
Media City
The Quays
Salford
M50 3UB
hermes@saraband.net
+44 (0)161 216 4002