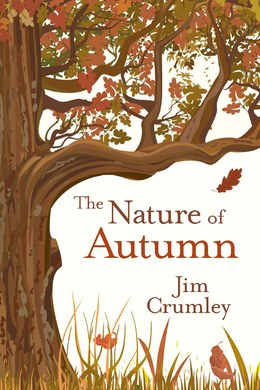 Longlisted for the Wainwright Prize, a pilgrimage through the shapes and shades of autumn. In autumn nature stages some of its most enchantingly beautiful displays; yet it's also a period for reflection – melancholy, even – as the days shorten and winter's chill approaches. Charting the colourful progression from September through October and November, Jim Crumley tells the story of how unfolding autumn affects the wildlife and landscapes of his beloved countryside. Along the way, Jim experiences the deer rut, finds phenomenal redwood trees in the most unexpected of places, and contemplates climate change, the death of his father, and his own love of nature. He paints an intimate and deeply personal portrait of a moody and majestic season.
Press
"A delightful meditation." – Stephen Moss, The Guardian
"Breathtaking… with characteristic moments of close observation, immersion and poetry Crumley witnesses the melancholic textures and haunting transformations of this most beautiful season. This nature book is a delight." - Miriam Darlington, BBC Wildlife
"Crumley always manages to combine an extraordinary depth of…knowledge with vivid warm writing and a clear love of what he is writing about.… Enchanting." - Sara Maitland, BBC Countryfile
"A cornucopia of autumnal delight." - Polly Pullar, The Scots Magazine
"A book that quietly celebrates life, at the very moment life is most quietly celebrating itself." - Brian Morton, Herald
"A love song to "earth's reviver and replenisher." - Dundee Courier
Awards
Longlisted for the Wainwright Prize for nature writing.
Rights Profile
Rights Available
World, all languages
Original Language
English
Samples Available
Full text available in English
Publication Date
August 2016