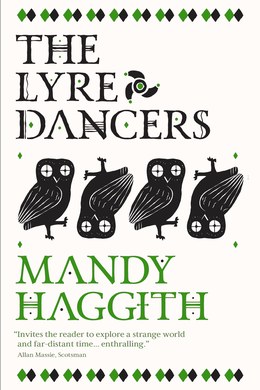 Northern Britain, c. 300 BC.
Former slave, indomitable survivor and now matriarch Rian returns with her daughters to her Celtic homeland and navigates changing fortunes from plundered riches and feuding warlords to betrayals and menacing curses. But when a disaster befalls her older daughter mirroring the cruellest events in Rian's own past, Rian finds herself conflicted.
A beautifully written, engrossing tale, The Lyre Dancers takes place in a richly imagined world that, despite its distance from our own times, is peopled with readily identifiable characters whose emotions and circumstances we relate to instantly. Haggith's innovative, widely praised research is worn lightly in a powerful narrative that challenges our modern views of family, gender roles and our place in the environment. Above all, the storytelling soars as grudges, peril and passions take their turn across the pages of this early Celtic saga.
Publication Date
March 2020