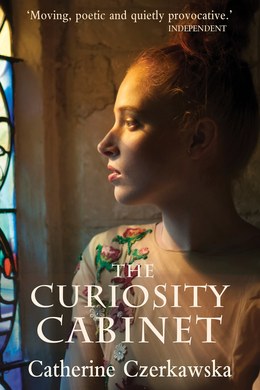 A luscious historical novel, "Moving, poetic and quietly provocative." – The Independent.
A novel sure to appeal to fans of Outlander. When Alys revisits the beautiful Scottish island of Garve after an absence of 25 years, she is captivated by the embroidered casket on display in her hotel. She discovers that it belongs to Donal, her childhood playmate, and soon they resume their old friendship. Interwoven with the story of their growing love is the darker 18th-century tale of Henrietta Dalrymple, kidnapped by the formidable Manus McNeill and held on Garve against her will. Despite the 300 years separating them, the women are strongly connected: their parallel lives are linked by the cabinet and its contents, by the tug of motherhood and by the magic of the Hebridean island itself. But Garve has its secrets, past and present. Donal must learn to trust Alys enough to confide in her and, like Henrietta before her, Alys must earn the right to belong.
Press
"Elegant, restrained prose...compelling." – Sunday Times pick of historical fiction.
"Historical fiction at its most luxurious." – Authors Electric
"Moving, poetic and quietly provocative." – The Independent
"A powerful story of love and obligation." – John Burnside.
"Heart-warming, realistic and page-turning." – Lorraine Kelly.
"Blisteringly eloquent." – The Scotsman
Awards
Shortlisted for the Dundee International Book Prize
Rights Profile
Rights Available
World, all languages
Original Language
English
Samples Available
Full text available in English
Publication Date
February 2017