Expecting: The Inner Life of Pregnancy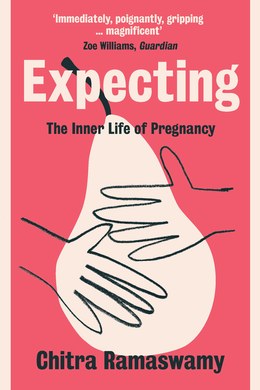 When Chitra Ramaswamy discovered she was pregnant, she longed for a book that went above and beyond a manual; a book that did more than describe what was happening in her growing body. One that, instead, got to the very heart of this overwhelming, confusing and exciting experience. Expecting takes the reader on a physical, emotional, philosophical and artistic odyssey through pregnancy. A memoir exploring each of the nine months of Chitra's pregnancy, Expecting is a book of intimate, strange, wild and lyrical essays that pay tribute to this most extraordinary and ordinary of experiences.
Press
'Immediately, poignantly, gripping.' - Zoe Williams, The Guardian
'Breathing and alive and considered … [a] beautifully rendered account of the body that once carried us.' - Kirsty Gunn, The Guardian
'Elegant, funny, brimming with acute observations and suffused with a gentle intimacy. Expecting combines a poet's feel for language with a journalistic candour.' - Gavin Francis
'Thoughtful and entertaining … [written] with precision and imagination.' - Bee Wilson, Times Literary Supplement
'An extraordinary book and a glorious read.' - Denise Mina
'Poetic and polemical … moving and fascinating.' - Stuart Kelly, Scotsman
'Insightful reflections… complete honesty and great writerly panache.' - Rebecca McQuillan, The National
'An extraordinary book … to write so well, so richly about so ordinary an event.  Lovely.' - Sara Maitland
Awards
Winner of the Saltire Society First Book of the Year Award 2016.
Rights Profile
Rights Available
World, all languages
Original Language
English
Samples Available
Full text available in English
Publication Date
April 2016