Bluemoose Books is an independent publisher based in Hebden Bridge, West Yorkshire. Kevin and Hetha Duffy started Bluemoose in 2006 and as a 'family' of readers and writers we're passionate about the written word and stories. Stories are transformative and as publishers we delight in finding great new talent. We don't have the heft of a London publishing house with the zillions of pounds to promote our writers but we do manage through innovative marketing to get our books into high street bookstores and reviewed in the national press. If you're looking for orange headed celebrity books, you've probably come to the wrong place. But if you want brilliant stories that have travelled from Hebden Bridge, across the border into Lancashire, down to London across to Moscow, Sofia and Budapest and into the United States, Australia, India, Colombia and Greenland, Iceland and Bosnia Herzevogina then Bluemoose is the publisher for you.
Beastings by Benjamin Myers won the £10,000 Portico Literature Prize 2015 and was also short listed for The Jerwood Fiction Prize 2015. Beastings also won The Northern Writers Award for 2014. Ben won The Tom Gallon Prize 2014 awarded by the Society of Authors. Pig Iron by Benamin Myers won the inugural Gordon Burn Prize 2013. KING CROW by Michael Stewart won the Guardian's NOT THE BOOKER in 2011 and was a recommended read for WORLD BOOK DAY 2012. NOD by Adrian Barnes was long listed for The Commonwealth Writers Prize 2013 and was short listed for Europe's biggest S/F prize The CLARKE AWARD 2013. We have sold the foreign rights to three of our books to Russian, Hungarian, Bulgarian, Turkish and American publishers. NOD by Adrian Barnes will be published in North America on September 1st 2015. IF YOU LOOK FOR ME, I AM NOT HERE by Sarayu Srivatsa, when published in India was long isted for The Asia Man Booker. THE SECRET TO NOT DROWNING by Colette Snowden was one of six titles to be chosen for BRAVE NEW READS 2016.There are some great reviews of all our books on this site, so I do hope you get a chance to read them. Each and every book is scrubbed and polished until it shines and is then sent out with love and pride… and from the feedback we're getting, it seems our readers like our books too.
We have a team of brilliant editors: Lin, Hetha, Leonora, Pippa, Janet, Kathryn and Ross. Kevin can be seen and heard ranting at various universities and library events. Kevin and Hetha re-mortgaged their house to bring Bluemoose authors to you, I know, the sympathy vote... but when competing against the corporate publishers, we need all the help we can get.
Very best wishes from all at Bluemoose Books.
Publications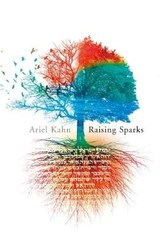 Malka Sabbatto is a young woman who flees the confines of her traditional family in Jerusalem, followed by Moshe, a Russian immigrant and her father's top student. After falling in with a sinister cult in Safed she escapes to Jaffa, where she starts to build a new life under the wing of an Arab chef. When she feels she has finally found contentment, a family tragedy forces her to return to Jerusalem.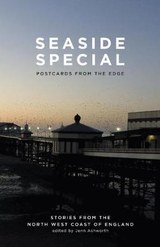 Ten startling short stories. Vivid glimpses of lives and landscapes from the North West Coastline of England. Edited by Jenn Ashworth.
Authors: Louise Ayre, Carys Bray, Bethan Ellis, Andrew Michael Hurley, Pete Kalu, Paul Kingsnorth, Kirsty Logan, Anita Sethi, Melissa Wan and Lucy Wilkinson Yates.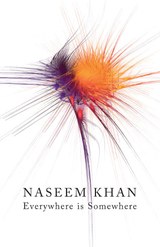 Everywhere Is Somewhere is a memoir written in the last 18 months of the life of British journalist, activist, cultural historian and educator, Naseem Khan. Khan was instrumental in bringing ethnic minority arts into the mainstream and a major force within The Arts Council after her report highlighted the burgeoning arts activity among Britain's ethnic communities. She was a radical and a pioneer.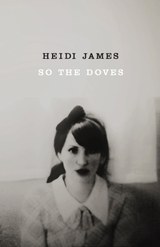 In a post-truth world, even an award winning journalist can't be sure of reality. Did he cause her disappearance? Is she dead? Has he been lying all along? And just who is following him?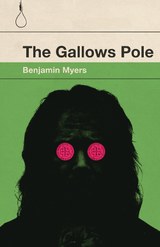 An England divided. David Hartley assembles a gang of weavers and land-workers to embark upon a criminal enterprise that will capsize the economy. They are the Cragg Vale Coiners and their business is 'clipping' - the forging of coins, a treasonous offence punishable by death.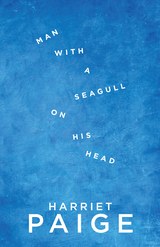 Under the intense summer sun on the Essex coast a gull falls from the sky and strikes an unassuming local council worker sitting on the beach below. From that moment on he is obsessed, a crazed visionary repeatedly depicting the scene and the unknown figure within in it which filled his view at the moment of impact. The mysterious beauty of his creations draw others to him but can they lay hold of that which possess him? And what of his anonymous muse?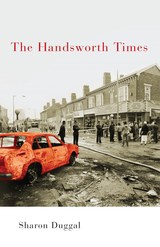 It is 1981 and Handsworth is teetering on the brink of collapse. Factories are closing, unemployment is high, the National Front are marching and the neglected inner cities are ablaze as riots breakout across Thatcher's fractured Britain. But family, pop music, protest, unexpected friendships, and a community that refuses to disappear all contribute to the easing of Handsworth itself.
The Less Than Perfect Legend of Donna Creosote is a modern fairy tale from the inner city, where the mundane becomes fantastical and the everyday ethereal, but where living happily ever after is often easier read than done.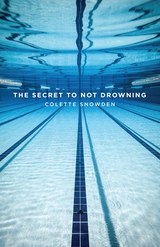 How did a girl who once dreamed of being a Charlie's Angel become such a cowed and submissive woman? When a chance meeting at her once a week trip to the swimming baths develops into a secret relationship she has the chance to become the women she wanted to be, but is it too late?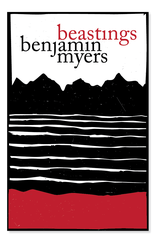 When a teenage girl leaves the workhouse and abducts a child placed in her care, the local priest is called upon to retrieve them; Beastings is a sparse and poetic novel about morality, motherhood, and corruption.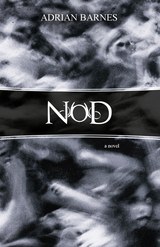 Dawn breaks over Vancouver and no-one in the world has slept the night before, or almost no-one. A few people, perhaps one in ten thousand can still sleep, and they've all shared the same golden dream. After six days of absolute sleep deprivation, psychosis will set in. After four weeks, the body will die. In the interim, panic ensues and a bizarre new world arises.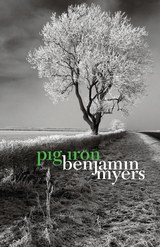 Pig Iron is the story of a traveller who hasn't travelled, a young man fighting for his surname and his very survival.