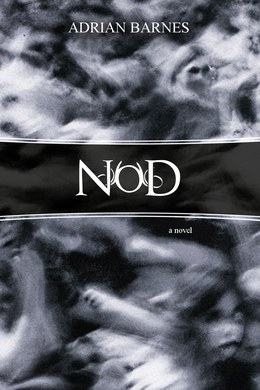 Dawn breaks over Vancouver and no-one in the world has slept the night before, or almost no-one. A few people, perhaps one in ten thousand can still sleep, and they've all shared the same golden dream. A handful of children still sleep as well, but what they're dreaming remains a mystery. After six days of absolute sleep deprivation, psychosis will set in. After four weeks, the body will die. In the interim, panic ensues and a bizarre new world arises.
Press
'The apocalypse comes in many forms, but none stranger than that of the chronic sleep deprivation that leads to mass psychosis in Adrian Barnes's audacious novel Nod (Bluemoose, £7.99). Paul is a misanthropic hack writing a non-fiction book about obscure words when the world is afflicted and the majority of citizens begin to hallucinate solipsistic realities that Paul, as a Sleeper and a wordsmith, can influence. Barnes employs this brilliant idea to explore the nature of perception, redemption, and personal and social catastrophe. Outstanding.' -The Guardian.
Awards
Shorlisted for The Clarke Award - Europe's biggest science fiction prize
Rights Profile
Rights Available
World, all languages except for Bulgarian, Hungarian and Turkish.
Original Language
English
Samples Available
Full text available in English
Publication Date
September 2012