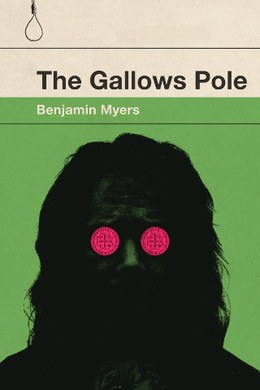 An England divided. From his remote moorland home, David Hartley assembles a gang of weavers and land-workers to embark upon a criminal enterprise that will capsize the economy and become the biggest fraud in British history. They are the Cragg Vale Coiners and their business is 'clipping' - the forging of coins, a treasonous offence punishable by death.
A charismatic leader, Hartley cares for the poor and uses violence and intimidation against his opponents. He is also prone to self-delusion and strange visions of mythical creatures.When excise officer William Deighton vows to bring down the Coiners and one of their own becomes turncoat, Hartley's empire begins to crumble. With the industrial age set to change the face of England forever, the fate of his empire is under threat.Forensically assembled from historical accounts and legal documents, The Gallows Pole is a true story of resistance that combines poetry, landscape, crime and historical fiction, whose themes continue to resonate. Here is a rarely-told alternative history of the North.
Press
'The Gallows Pole may turn out to be 2017's His Bloody Project. It's a windswept, brutal tale of eighteenth-century Yorkshire told in starkly beautiful prose.' Alex Preston, The Guardian.
'Terrific: Illuminating, gripping and deeply rooted in its setting. The description of a popular uprising against the rich establishment has many links with our current political climate that makes it thought provoking and vital.' Amy Liptrot, author of the multi-award winning Outrun.
Awards
WINNER of The Walter Scott Prize for Historical Fiction.
Recipient of The Society of Authors Roger Deakin Prize.
The Guardian – Fiction highlight 2017.
Rights Profile
Rights Available
World, all languages, excluding India, Australia, South Africa, New Zealand, Commonwealth.
Original Language
English
Samples Available
Full text available in English
Publication Date
May 2017