Man with a Seagull on his Head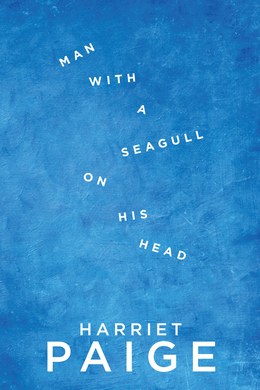 Under the intense summer sun on the Essex coast a gull falls from the sky and strikes an unassuming local council worker sitting on the beach below. From that moment on he is obsessed, a crazed visionary repeatedly depicting the scene and the unknown figure within in it which filled his view at the moment of impact. The mysterious beauty of his creations draw others to him but can they lay hold of that which possess him? And what of his anonymous muse?
Man With a Seagull on his Head is an insightful exploration of art, love and creativity. We follow Ray Eccles and his unlikely muse, their lives becoming intertwined with others as they advance on their bizarre journey through the London art scene. We meet Grace Zoob, an insecure heiress in search of meaning, validation and love; Amanda Parsons, an ambitious girl from the suburbs who suspects there's more to life than marriage and children but finds herself consumed by both; and Grace's daughter, Mira, a beautiful, damaged young woman. Five very different lives, linked by a common thread, for all have experienced the true and extraordinary beauty of life, bursting through the veil of daily existence, only to disappear again before it can be fully grasped.
Press
'Acutely observed and generously imagined, this portrait of an accidental artist is as surprising as it is enthralling. It gripped me from the first page. Its last lines are still with me, shimmering with wise promise.' Maureen Freely - The Guardian
Rights Profile
Rights Available
World, all languages
Original Language
English
Samples Available
Full text in English
Publication Date
February 2017