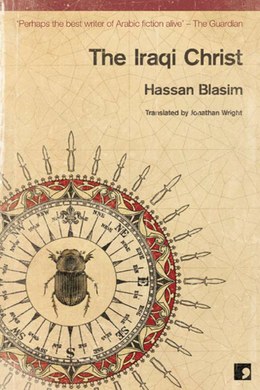 A soldier with the ability to predict the future finds himself blackmailed by an insurgent into the ultimate act of terror…
Fleeing a robbery, a Baghdad shopkeeper falls into a deep hole, at the bottom of which sits a djinni and the corpse of a soldier from a completely different war…
From legends of the desert to horrors of the forest, Blasim's stories blend the fantastic with the everyday, the surreal with the all-too-real. Taking his cues from Kafka, his prose shines a dazzling light into the dark absurdities of Iraq's recent past and the torments of its countless refugees. The subject of this, his second collection, is primarily trauma and the curious strategies human beings adopt to process it (including, of course, fiction). The result is a masterclass in metaphor – a new kind of story-telling, forged in the crucible of war, and just as shocking.
Press
'Blasim's tone is a resilient blend of mordancy and broken lyricism.' - Intelligent Life
'It is not his identity but the quality of his writing that makes his voice striking. It is deeply troubling and complex, the metaphors arresting and violent.' - The Spectator
'Required reading for a real taste of life in Iraq.' - The National
'An arrestingly vivid picture of the privation and the terrors of life in Iraq.' - Herald Scotland
'Perhaps the best writer of Arabic fiction alive...' – The Guardian.
His stories struck me as so different from anything else I had read, not only from that part of the world but from anywhere else.' - Feature in the Wall Street Journal
'If a short story could break the heart of a rock, this might just be the one....' - The New York Times
'The existence of this book is reason for hope, proof of the power of storytelling.' - The Boston Globe
'Brutal, vulgar, imaginative, and unerringly captivating...A searing, original portrait of Iraq.' - Publishers Weekly
Awards
WINNER of the Independent Foreign Fiction Prize, 2014
Foyles Staff Pick, Summer 2014
Rights Profile
Rights Available
World, many have been sold, please contact the publisher for more details.
Original Language
Arabic
Samples Available
Full text available in English
Publication Date
April 2013