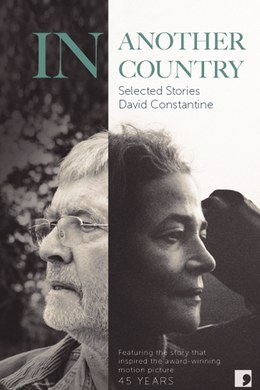 The stories of David Constantine are unlike any others. His characters possess you instantly, making you see the world as they do – sometimes as exiles, driven into isolation by convictions that even they don't fully understand; sometimes as carriers of an unspoken but unbearable weight. The things they pursue, or evade, are often unseen and at a distance – like the perfectly preserved body of a woman in the title story, waiting to be discovered in the receding ice of a Swiss glacier. These tokens of the past, or future, haunt Constantine's characters, but the landscapes that produce them also offer salvation, places of refuge or small treasures to take solace in – like the piece of driftwood a beachcomber chooses to carve into his idea of perfection.
Gathering together stories from over two decades of writing, this selection demonstrates why Constantine has been hailed as 'perhaps the finest of contemporary writers in this form'. Their bewitching and urgent language is at one and the same time unsettling and 'strong enough to help'.
Featuring the story, In Another Country, that inspired the motion picture, 45 Years. Also featuring selected stories from David Constantine's Comma Press back catalogue : Under The Dam (2005); The Shieling (2009); Tea at the Midland (2012).
45 Years had its UK release on Friday 28th August 2015 (Film4 / BFI) starring Charlotte Rampling and Tom Courtenay. Directed by Andrew Haigh (Weekend , HBO's Looking). Rampling was nominated for an Oscar for Best Actress in 45 Years, a film based on a David Constantine short story.
Press
'The most striking stories tend to share motifs while circling secret and unresolved situations: 'The Necessary Strength', with its broken family in an idyllic setting; 'Wishing Well', with the incoming tide as an imaginary threat; and 'Tea at the Midland', a concise meditation on art's independence from morality.' - Times Literary Supplement
'David Constantine is one of Britain's most underrated writers (...) his balance of the lyrical and the sparse echoes John Williams, James Salter and John McGahern.' - Huffington Post
'Each piece here is placed beautifully against its neighbours and linked delicately by settings such as caves or homes beneath trainlines.' - New Welsh Review
'...the chambers of life and death profoundly intertwined' - Financial Times
'The stories of the In Another Country collection are powerful things.' - Read the interview David did with The Skinny
'...so rich and thought-provoking, so deserving of slow and careful reading, that I found myself able to imbibe only one or two at a time.' - Book Oxygen
'This is a world of strange, abandoned or forgotten places... This is a world of the margins'. - Sabotage Reviews
Rights Profile
World, all languages except North America (Biblioasis), German (Verlag Antje Kuntsmann) and Audio (Audible)
Publication Date
August 2015