David Constantine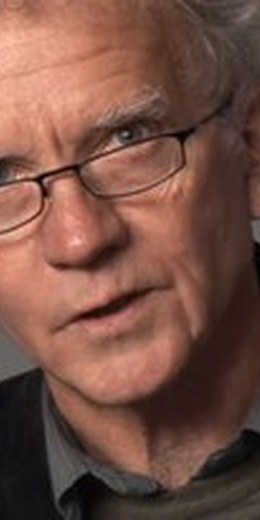 Born in Salford in 1944, David Constantine worked for thirty years as a university teacher of German language and literature. He has published several volumes of poetry, most recently, Nine Fathom Deep (2009). He is a translator of Hölderlin, Brecht, Goethe, Kleist, Michaux and Jaccottet. In 2003 his translation of Hans Magnus Enzensberger's Lighter than Air won the Corneliu M Popescu Prize for European Poetry Translation. His translation of Goethe's Faust, Part I was published by Penguin in 2005; Part II in April 2009. 
David's four short story collections are Back at the Spike, the highly acclaimed Under the Dam (Comma, 2005), The Shieling (Comma, 2009), which was shortlisted for the 2010 Frank O'Connor International Short Story Award, and Tea at the Midland (Comma 2012). Constantine's story 'Tea at the Midland' won the BBC National Short Story Award 2010, and the collection as a whole won the Frank O'Connor International Short Story Award in 2013. 
He lives in Oxford where, for ten years, he edited Modern Poetry in Translation with his wife Helen (until 2011). David's short story 'In Another Country' has been adapted into '45 Years' - a major film, directed by Andrew Haigh and starring Tom Courtenay & Charlotte Rampling. This film won two silver bear awards at the Berlin Film Festival, the Michael Powell Best British Film at Edinburgh, and the WFTV award for Best Performance (for Rampling)... It has also been nominated for nine international others.... 
He is also author of Fields of Fire: A Life of Sir William Hamilton, Davies, and a novel, The Life-Writer, which was published in 2015 alongside In Another Country: Selected Stories, to mark the release of '45 Years', the film, in the UK. The Life Writer is published in North America by Biblioasis and was named one of The New York Times 100 Notable Books of 2016.