Worlds From the Word's End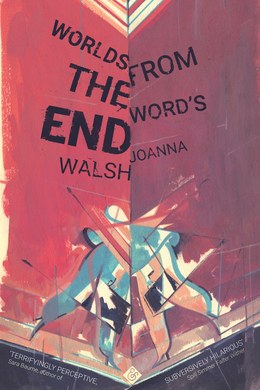 This collection cements Joanna Walsh's reputation as one of the sharpest writers of this century. Wearing her learning lightly, Walsh's stories make us see the world afresh, from a freewheeling story on cycling (and Freud), to a country in which words themselves fall out of fashion – something that will never happen wherever Walsh is read.
Press
'Terrifyingly perceptive, subversively hilarious – these stories are part Daniil Kharms, part Lydia Davis – while also managing to be singularly Joanna Walsh; how her writing always manages to make everything else I read (and write) seem specious and frivolous.' Sara Baume, author of Spill Simmer Falter Withe.
'Joanna Walsh is clever, funny and merciless. She abducts people from their apparently normal lives and confronts them with the fact that dystopia is not a place in the future but a room in their own house.' Yuri Herrera, author of Signs Preceding the End of the World.
Media
Rights Profile
Rights Available
World, all languages excluding Spanish
Original Language
English
Samples Available
Full text available in English
Publication Date
September 2017