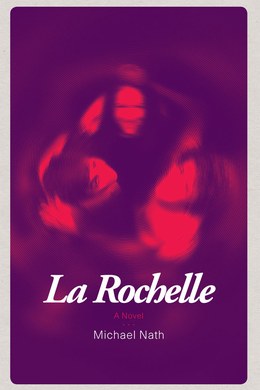 Dr Mark Chopra is a specialist in Huntington's Chorea, a terrible debilitating condition that savages not only his patients but the family supporting them. Celibate, a heavy drinker, with an obsession for last stands, he is a recluse and social inadequate. When the object of his carnal desires, Laura, disappears mysteriously one night, he is left in the hands of Laura's boyfriend, Ian, a subtle enchanter who attempts to stir him to action. Armed only with knowledge gained from books and his pitiful life experiences, Mark follows Ian's curious plot to find the woman only one of them loves.
Press
'In his book What Ever Happened to Modernism? Professor Gabriel Josipovici argues that the English novel has become caged in recent decades, and that it's famous practitioners have been putting on a tame show, for all their swaggering. The consequence of this is that contemporary writing can prowl about quite safely in its cage, or not prowl at all but just peep through its fingers. In La Rochelle, you could say I was trying to break out of the cage. I don't think Modernism is dead. What is the authority of the claim? I don't think novels are obliged to demonstrate "narrative drive" either. All this little phrase tells us is how contemporary fiction and the creative-writing schools bow to capitalism; for why is the novel obliged to behave like Grand Theft Auto? Let's have the baroque back in the novel. Let's have a banquet on every page. Let us mix it with the philosophers, the scientists and the priests…' – Michael Nath
'Original, funny and absolutely spot-on.' – The Independent
'The writing is the star of the show; Nath has a distinctive style that blends a lyrical and yet chatty stream of consciousness with flashes of magic realism. The struggle to be heroically masculine in the modern world is the novel's overriding theme, and Mark and Ian are amusing and depressingly recognisable portraits of ungallant metropolitan men.' – The Spectator
'Stylish, very funny, discreetly surprising, this remarkable novel reads at times like a fable of England under New Labour, where nothing is quite what it seems and not much is worth what it costs. But it's not a fable. It's the subtle, semi-sad story of a lost man, who has wit enough to have found himself several times over if he had really been looking.' – Michael Wood
'Jules et Jim with a postmodern twist.' – Daisy Goodwin
'A really entertaining dark and comedic literary debut. Sharp and erudite.' – Times Higher
Awards
Shortlisted for the James Tait Memorial Prize for Fiction, the oldest English language literary award.
Rights Profile
Rights Available
World, all languages
Original Language
English
Samples Available
Full text available in English
Publication Date
February 2010