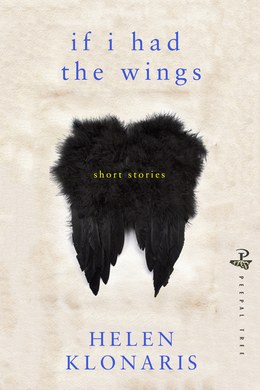 Growing up gay is fraught with constraints and even danger in the small Greek-Bahamian community that feels its traditional culture and religious pieties are under threat. The main characters in Helen Klonaris's poetic, inventive and sometimes transgressive collection of short stories confront this reality as part of their lives. Yet there are also ways in which young women in several of the stories search for roots in that tradition – to find within it, alternatives to the dominant influence of the Orthodox church. These include attempts to make connections between their Caribbean lives and the figures and narratives drawn from Greek mythology.
Klonaris focuses closely on family relationships, in particular the compexities of father/daughter relationships – ranging from over-bearing authority, absence and incest. Klonaris's characters are very much part of the wider realities in Bahamian society, including the presence of unregistered immigrants from Haiti, and the interplay between fear, repression, hypocrisy and resistance in the relations between the state, the churches and the LGBT community.
Running through the stories is an intensive focus on the body. In "Flies" bodily dissolution becomes a powerful metaphor for Marjorie St George's elite White fear that her world is disappearing with the islands' independence, whilst in "Weeds" two young women use their bodies, quite literally, and wittily, to fight back against the thou-shall-nots of the church.
Press
"Brave, haunting stories that reveal all the frailties and complexities of what it means to be human,and how we tend to condemn what we don't understand — what we have forgotten about ourselves or fear to embrace...The stories reel you in and let you out — space to breathe"
— Opal Palmer Adisa, author of Painting Away Regrets
"Klonaris' stories are a work of a different order. They testify that broken wings can fly to places of rest, if only temporary rest, on this journey called life. An important book that sings psalms of despair and the possible — to be and feel inside/outside and beyond the Bahamian and Caribbean box."
— Marion Bethel, author of Bougainvillea Ringplay
"In this long-awaited and necessary debut, Helen Klonaris puts her cleaned-fish language in the service of a ferocity of observation. The winged subjunctive of the title asks us to see otherwise and then fly across boundaries, to desire denied; to connect when Power says No."
— Christian Campbell, author of Running the Dusk
"Helen Klonaris's short story collection is a lyrical, unforgettable exploration of all that it means to be an islander. Her stories flow between histories and futures like the sea itself, as her characters grapple with the complexities of being human. Sexual, spooky and atmospheric, I loved these stories."
— Diana McCaulay, author of Huracan
Rights Profile
Rights Available
World, all languages
Original Language
English
Samples Available
Full text available in English
Publication Date
June 2016