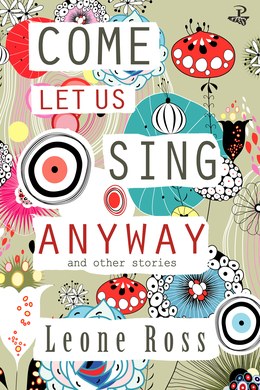 In Leone Ross's luminous collection of short stories – ranging from richly extended stories to intense pieces of flash fiction, set between Jamaica and Britain –  anything can happen.
A very brave, exciting and adult collection that entertains with wit, shocks with frankness, and engages both intellect and emotion. Richly varied, it ranges from extended stories to intense pieces of flash fiction. Stories may be set in realistic settings –but develop magical narrative twists that make us see all afresh. Others begin in fantasy – returnees from the dead, a man who finds discarded hymens – but are so skilfully realist we can only believe in their actuality.
Press
"The finely controlled pacing yields an emotional clout as chilling as the times it evokes. Literate and accomplished." - Publishers Weekly
"Leone Ross has a powerful style, a taste for complex organisation and a strong imagination...a brilliant novel...." - World Literature Today
"Chillingly real--raw, naked in its desperation, darting to the edge of sanity and back. Ross has created a powerful story and unforgettable characters." - Booklist
"Flawless." - The Bookseller
Awards
Shortlisted for Salt Publishing's Scott Prize.
Rights Profile
Rights Available
World, all languages
Original Language
English
Samples Available
Full text available in English
Publication Date
June 2017