Mayfly Press LLP is a Limited Liability Partnership owned by Business Educational Publishers and New Writing North. The partnership came together as Moth Publications in 2013/14 and was re-launched as Mayfly in 2016. It currently has two imprints: Moth, a crime imprint; and Mayfly Books, a literary and trade imprint.
The partners first came together in 2012/13 when they collaborated on the Northern Crime Competition. The aim was to find new crime writers from the North of England and to publish their work. The first four winners of the Northern Crime Competition – Rebecca Muddiman, Helen Cadbury, Alfie Crow and Michael Donovan – were published in 2013. We were proud to launch the careers of Rebecca Muddiman and Helen Cadbury, who have now moved on to work with larger publishing houses.
The second Northern Crime Competition ran in 2014 and from this we brought over 20 new writers to publication in Northern Crime One and launched the crime career of Kath McKay.
In 2015 we brought back to print the Orange Prize-nominated novel Crocodile Soup by North East author Julia Darling to coincide with the tenth anniversary of her death. This has begun an interest for the company in bringing back into print Northern classics.
In 2015 we bought a crime series from literary author Benjamin Myers and published his first book in summer 2016.
The company is run by the two partner organisations with editorial direction led by Claire Malcolm at New Writing North, and production and distribution managed by Andrea Murphy of Business Educational Publishing. Together we aspire to grow the company into a significant northern publishing house.
Any profits generated by the partnership are reinvested into new business and split between the two founding organisations. The funds that come to New Writing North are used to further the objectives of the literary charity.
Publications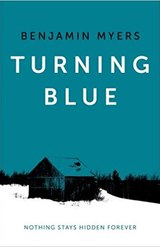 In Turning Blue Benjamin Myers has created a new genre in crime fiction, folk crime, and introduces us to DS Brindle, a detective from the elite police department Cold Storage, and his sidekick, journalist Roddy Mace. Together they unlock a horrific network of crime and abuse in a Yorkshire hamlet.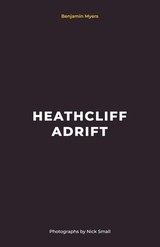 Heathcliff Adrift is a series of narrative poems that explore the imagined wanderings of this most enduring anti-hero of literature.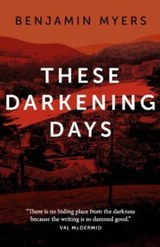 Mace and Brindle return in the must-read sequel to Benjamin Myers' critically acclaimed crime novel, Turning Blue.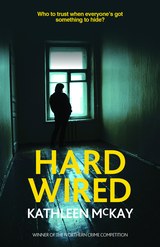 Charlie works in the local bail hostel where, exhausted and made cynical by the job, she expects the worst of everyone. When her friend's son is found dead in the local park she is dragged into the hunt for the murderer.