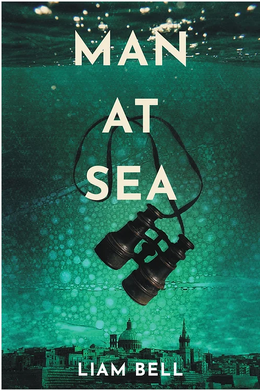 by Liam Bell. More information at www.liammurraybell.com or on twitter @liammurraybell.
"requite (verb): to return love and affection or, on the other side of the coin, to retaliate for injuries inflicted."
MALTA 1941. Eleven-year-old Joe Zarb's life is about to change. The war has created a rubble-strewn, dogfight-watching, soldier-saluting adventure, until a telegram arrives with news of his papa, Victor, that will shatter everything.
Twenty years later, with Malta seeking independence from the British Empire, a nurse and a former RAF pilot travel to the island. Beth is looking for Joe, the son of her wartime husband, Victor. Her companion, Stuart, is seeking revenge for the horrific burns he suffered in the war. When they find Joe and a man purporting to be his papa, a chain of events is set in motion that sheds new light on what happened two decades before...
Advance Praise:
"Intimate and expansive, this tantalising thriller pulses with mysteries, secrets, and surprises. Man at Sea is both timely and historical, at once rich in implication and action. Like the sea itself the story is swift, deep, exhilarating, and ultimately unpredictable".- Kevin MacNeil, author of The Brilliant and Forever
"A rich exploration of identity, war and sacrifice. Poignant and beautifully written." - Rachelle Atalla, author of The Pharmacist
About the Author
Liam Bell is author of two previous novels, So It Is and The Busker, as well as short stories and articles in publications including New Writing Scotland, Litro, and Northwords Now. He was born in Orkney and grew up in Glasgow. He has studied at Queen's University Belfast, the University of Glasgow, and the University of Surrey and now teaches at the University of Stirling.
Press
"In this beguiling book, Liam Bell deftly brings together two parallel worlds. In one, the scars of war are healing. In the other, revenge waits, patiently, ticking like a bomb." - Dr Mandy Haggith,author of the Stone Stories Trilogy
Media reviews for Liam Bell's past works: "Shades of Brian Moore's Lies of Silence abound in this no-holds-barred debut... Bell resists cliches and stretches the tension out to a bitterly abrupt end in which there are no winners." - The Guardian on 'So It Is'
Publication Date
June 2022