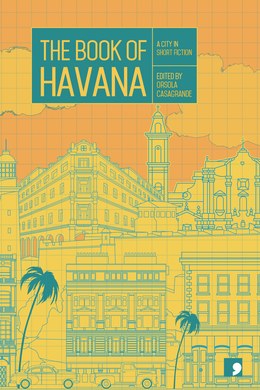 by Orsola Casagrande. Edited by Orsola Casagrande. Featuring Daniel Chavarria, Irina Davidenko, Eduardo del Llano, Ahmel Echevarría, Peré, Jorge Enrique Lage, Laidi Fernández de Juan, Eduardo Heras León, Cinthia Paredes, Francisco López Sacha & Eduardo A. Santiesteban. Translated by Séamas Carraher.
This anthology brings together ten stories by Havana-based authors, offering different perspectives on a city that has stood in defiance of much of the rest of the world for decades.
Covering everything from the hardships of the 'Special Period', to the frustrations of the city's schizophrenic currency system, and the dispossession felt by so many of its young people (especially among the LGBT community) – these stories take us beyond the intoxicating colours of the tourist-friendly Malecon and Old Town, and into a far more complex and contradictory place; a city that many feel is poised at a watershed in its history, and may be about to change, unalterably.
Rights Profile
Rights Available
World, all languages
Original Language
Spanish
Samples Available
Full text available in English
Publication Date
May 2018