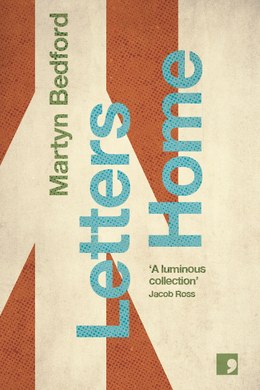 An asylum seeker waiting for a decision on his case, writes letters back to his family, reassuring them that he is welcomed and wanted in this new home, when patently he is not…
A young woman falls into a seemingly endless sleep, and what begins as a form of depression, transforms into a social-media sensation, with acolytes camping outside her hospital, sleeping in vigil...
A young boy whose mother has disappeared is given a detective kit by his grandparents, in an attempt to distract; instead he uses it try and solve the mystery himself....
Martyn Bedford's short stories ask difficult questions: how do we re-define ourselves in the age of identity politics and social media echo-chambers. What constitutes personal identity, and what can we call 'home', when the places we come from are either no-longer accessible, or not what they claim to be.
Covering everything from the family feuds over long-passed industrial disputes, through to futuristic visions of police detection, Bedford's stories also offer a fascinating portrait of the changing face of modern, Northern England.
Provisional cover.
Rights Profile
Rights Available
World, all languages
Original Language
English
Samples Available
Full text available in English
Publication Date
November 2017