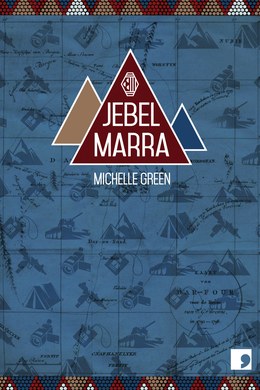 When war breaks out, a swarm of other industries quickly surrounds the battlefield; aid agencies, NGOs, international media corporations, mercenaries and private investors… all descend on the conflict like a second wave of invaders. Never was this more so than in 2004 when Darfur, in western Sudan, erupted into civil war. Accusations of government-sponsored ethnic cleansing and what the UN described as 'the world's worst humanitarian crisis' combined to put this previously unheard-of region under the world's spotlight. Yet, for all the influx of foreign agencies and outside interest, very little was (and still is) known about the causes of this conflict. Here, Michelle Green – a former aid worker in Darfur – re-tells the story of the war from 15 different perspectives, capturing by turns the brutal indifference of the government war machine, the terrible scars inflicted on individuals caught in its path, and the complex melting pot of experiences that constitutes any relief effort. Though fictional, these stories reach beyond the myths so often used to simplify this crisis and offer moving, first-hand insights into a tragedy that – like so many others – disappeared from our headlines all too quickly.
Press
'Serious, thought-provoking, memorable.' - The Guardian
'Exceptionally good writing; 15 shards of shrapnel that will take your head off.' - The Irish Times
'Green excels when it comes to conveying another side of the aid industry- its misanthropy.' - Times Literary Supplement
Awards
Shortlisted for the Saboteur Awards 2015, in the 'Best Short Story Collection' category.
Longlisted for the Polari First Book Prize, in the 'Best Short Story Collection' category.
Rights Profile
Rights Available
World, all languages
Original Language
English
Samples Available
Full text available in English
Publication Date
March 2015