Banthology: Stories from Unwanted Nations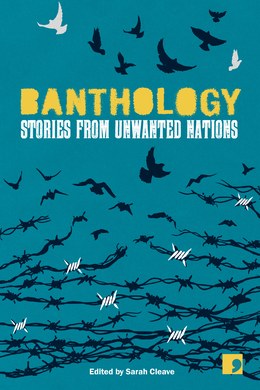 Featuring stories by: Rania Mamound, Anoud, Wajdi al-Ahdal, Zaher Omareen, Najwa Bin Shatwan, Crina Al Farah, and Fereshteh Molavi.
On 27 January 2017, President Donald Trump signed an executive order halting all refugee admissions for 120 days and temporarily barring entry from seven Muslim-majority countries. Mass protests followed, and the order has since been blocked, revised and challenged by judges, politicians, activists and artists alike. But the battle is not yet over, and in the wake of recent terrorist attacks in the UK, Trump has renewed calls for the ban.
This urgent and timely collection brings together seven specially commissioned stories from the so-called 'banned nations': Iran, Iraq, Libya, Syria, Somalia, Sudan and Yemen. Written in response to Trump's ban, it showcases new works by previously unplatformed writers, exploring the emotional and personal impact of all restrictions on movement – both existing restrictions and potential future bans.
Covering a range of approaches – from satire, to allegory, to literary realism – Banthology: Stories from Unwanted Nations is a testament to the importance of creative resistance in turbulent times.
Rights Profile
Rights Available
World, all languages, exluding North America (Deep Vellum)
Original Language
English, Arabic, Italian
Samples Available
Full text available in English
Publication Date
October 2017