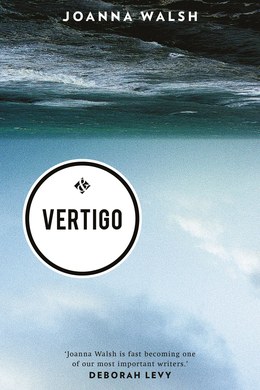 This is a woman as a mother, daughter, wife, spectator, lover, mistress. Observer and commentator. Actor and reactor. Dressed up bright as a child or submerged in the grey elegance of Paris, she shifts readily between roles, countries, and languages. Skilled and successful, she controls how much she cares.
Yet as every new woman emerges and every new story is told, each with a sharper, more deadpan, more aching simplicity, the calm surfaces of Joanna Walsh's Vertigo shatter, pulling us deep into the panic that underlies everyday life.
Press
'Joanna Walsh's haunting and unforgettable stories enact a literal vertigo — the feeling that if I fall I will fall not toward the earth but into space — by probing the spaces between things. Waiting for news in a children's hospital, pondering her husband's multiple online flirtations or observing the tourists and locals at a third-world archaeological site, her narrator approaches the suppressed state of panic coursing beneath things that are normally tamed by our blunted perceptions of ordinary life. Vertigo is an original and breathtaking book.' Chris Kraus, author of I Love Dick.
'Profoundly affecting.' Alex Preston, Best Books of 2016, The Guardian.
'This beautifully wrought collection of stories made me think of tiny French cakes laid out in a patisserie: some tart, some sweet, some with a hidden centre, all beautifully constructed and each one exactly its own thing.' Cathy Rentzenbrink, Stylist.
Rights Profile
Rights Available
World, all languages excluding French and Spanish
Original Language
English
Samples Available
Full text available in English
Publication Date
March 2016
Link
Vertigo on the And Other Stories website