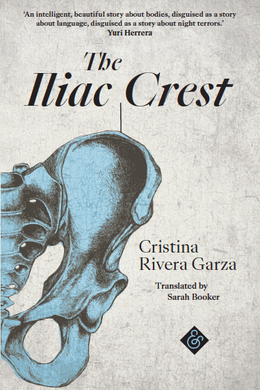 On a dark and stormy night, an unnamed narrator is visited by two women: one a former lover, the other a stranger. They ruthlessly question their host and claim to know his greatest secret: that he is, in fact, a woman. In increasingly desperate attempts to defend his masculinity, perplexed by the stranger's dubious claims to be the writer Amparo Dávila, he finds himself spiralling deeper into a haunted past that may or may not be his own.
This surreal novel enfolds a masterful exploration of gender in taut, atmospheric mystery.
Press
'Rivera Garza's novel succeeds as a suspenseful psychological horror story in the vein of a David Lynch film or Ingmar Bergman's Persona, as a dissolver of the space between genders, and as a challenge to the cultural erasure of the real-life Dávila. The result is mind-bending.' - Publishers Weekly
'Like the ocean itself, Cristina Rivera Garza writes a world where borders shift and dissolve. In the curves of the fantastic, the highest realism is born. This world is weird. This world is so deeply true. I love this wholly perfect book.' - Samantha Hunt
Awards
The Iliac Crest was chosen by Publishers Weekly fiction editor Gabe Habash as one of his six favourite books of 2017.
Rights Profile
UK, Europe and Commonwealth (excl. Canada)
Publication Date
June 2018