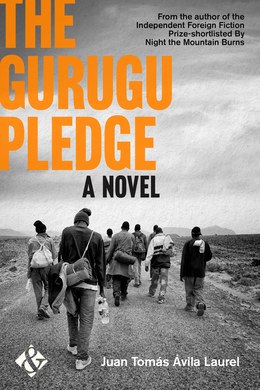 On Mount Gurugu, overlooking the Spanish enclave of Melilla on the North African coast, desperate migrants gather before attempting to scale the city's walls and gain asylum on European soil. Inspired by first-hand accounts, Juan Tomás Ávila Laurel has written an urgent novel, by turns funny and sad, bringing a distinctly African perspective to a major issue of our time. From the author of the Independent Foreign Fiction Prize- shortlisted By Night the Mountain Burns.
Press
'As a person, Juan Tomás Ávila Laurel is gentle, open and funny. As a voice, he is brave, angry, uncompromising. Here is the voice of someone who has courted and suffered persecution for the sake of a better world. How will he be remembered in the end – as revolutionary or martyr? Juan Tomás is not likely to disappear quietly.' — William T Vollmann, author of Europe Central
'Juan Tomás Ávila Laurel offers [a] plain style, grown out of the native oral tradition of storytelling. By Night the Mountain Burns is a collection of childhood memories, a working through of hardship and superstition.' — The Independent
'Linguistic play and rhythm are clearly important to Juan Tomás Ávila Laurel... they are effectively conveyed in Jethro Soutar's eloquent translation. Shortlisted for the Independent Foreign Fiction Prize: a recognition it richly deserves.' — Times Literary Supplement
Rights Profile
Rights Available
World, all languages, excluding French.
Original Language
Spanish
Translator
Jethro Soutar
Samples Available
Full text available in English, Spanish and French.
Publication Date
August 2017