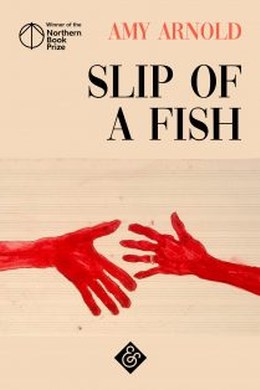 Ash collects words, climbs trees and swims in a deserted lake with her beloved seven-year-old, Charlie. Bemused by everyday life, she has a rich and singular interior world. Over the course of a relentlessly hot summer, Charlie begins to pull away, and in a desperate attempt to reconnect with her daughter Ash does something unforgivable. As the gulf between them grows, Ash's life begins to slip out of her hold.
Winner of the 2018 Northern Book Prize, Slip of a Fish is a joyously artful and quietly devastating portrait of motherhood, loss and love, in all its kaleidoscopic complexity
Press
'A fearless test of empathy, a tender sounding of a mind long since overgrown, and a disturbingly sensual work with a prose that skitters, sinks, hooks, pulls, resists, and flips high in gorgeous blinding flashes, Slip of a Fish heralds the arrival of a stunning new voice in English fiction.' - NBP judges
'A rich, linguistically dextrous portrait of how our inner and outer worlds collide. SLIP OF A FISH is a startling and inventive debut.' - Helen Mort
Awards
Winner of the Northern Book Prize 2018.
Publication Date
November 2018