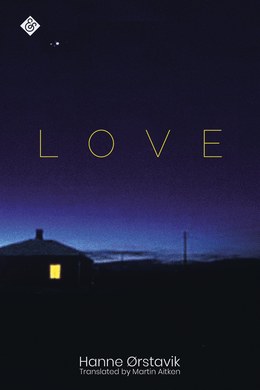 A short, suspenseful Norwegian winter's tale crafted in beautifully spare and precise prose. A harrowing, tragic story of a mother and her son.
As clear and relentless as the cold air, Love unfolds over one winter's evening. Single mother Vibeke and her son Jon have just moved to a small, remote town in the north of Norway. Tomorrow Jon will be nine. As Vibeke gets changed after work, Jon wonders what surprises his mother has prepared for him. He leaves the house certain she will make him a cake. But preoccupied with concerns of her own, she too ventures out. Inextricably linked yet desperately at odds, mother and son make their lonely ways through the unforgiving night.
Beautifully translated into English by Martin Aitken, this edition is the twenty-eighth international publication of Love. Hanne Ørstavik's astonishing grasp of human fragility and her economy of form power this acknowledged masterpiece of Norwegian literature.
Press
'Hanne's deceptively uncomplicated prose is an exacting task for any translator. Everything's below the surface. There's a lightness of touch to her sentences, and a movingly human insight that makes the writing as luminous as the snow of northern Norway where the book is set.' Martin Aitken
'Love is Hanne Ørstavik's strongest book.' Karl Ove Knausgaard
Awards
Winner of the 2019 PEN America Translation Prize
Finalist for the 2018 National Book Award for Translated Literature
Rights Profile
UK, EUR & Comm (excl Can)
Publication Date
November 2019
Link
Love on the And Other Stories website