By Night The Mountain Burns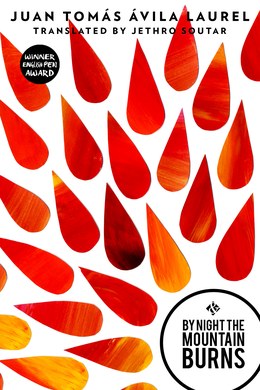 By Night The Mountain Burns recounts the narrator's childhood on a remote island off the West African coast, living with his mysterious grandfather, several mothers and no fathers. We learn of a dark chapter in the island's history: a bush fire destroys the crops, then hundreds perish in a cholera outbreak. Superstition dominates: now the islanders must sacrifice their possessions to the enraged ocean god. What of their lives will they manage to save?
Whitmanesque in its lyrical evocation of the island, Ávila Laurel's writing builds quietly, through the oral rhythms of traditional storytelling, into gripping drama worthy of an Achebe or a García Márquez.
Press
'Ávila Laurel is a brave opponent of the corrupt Obiang regime in his native land. His dark, troubled narrative of "our Atlantic Ocean island" is remarkable, original and poetic.' — Tom Moriarty, Irish Times
'Linguistic play and rhythm are clearly important to Juan Tomás Ávila Laurel, that they are effectively conveyed in Jethro Soutar's eloquent translation... It has been shortlisted for the Independent Foreign Fiction Prize: a recognition it richly deserves.' — Times Literary Supplement
'Here a delightfully candid, deceptively sober narrative voice weaves brief histories of a collective existence shaped by living on the shores of a sea that does not (or will not?) provide sufficient sustenance.' — Helen Oyeyemi
Awards
Shortlisted for the 2015 Independent Foreign Fiction Prize
Financial Times Translated Book of the Year 2014
Rights Profile
Rights Available
World, all languages, excluding French and Finnish
Original Language
Spanish
Translator
Jethro Soutar
Samples Available
Full text available in English
Publication Date
November 2014